Brand New Ted Baker Mens Pea Coat, Dark Grey/Black, Size 5, £329 RRP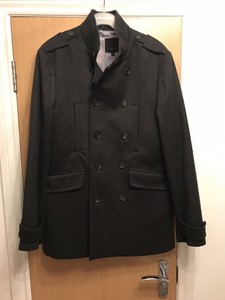 ---
Brand New Ted Baker Mens Pea Coat, Dark Grey/Black, Size 5, £329 RRP
I bought this from John Lewis a few years ago and it was always a little too big, but I've lost a stone and a half so it's time to sell!
I've only worn this in the house to try on but stupidly threw the tags away otherwise I could sell for more than I am doing.
Let me know if you have any questions and please check my feedback to know that I only sell genuine items!!